Katie King
@FAWNAKATE / KATIEKING.HQ@GMAIL.COM

---
Select Animation Work

SIMPLER THINGS
Music video for Indira May.
Comissioned by Trash Films and Music
Cinematographer, Jack Thompson Roylance.
Special thanks forever to
Girls in Film
for featuring.
---
Embroidery Work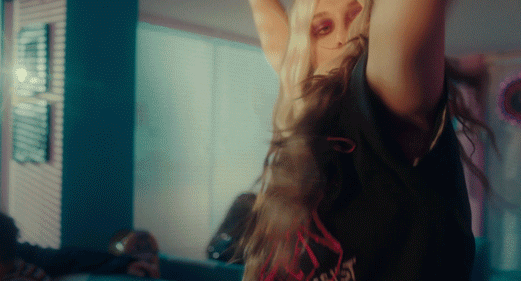 Between 2015-2017 I co-ran Pantsu & Pantsu with one of my best friends. We sold hand stitched high waist knickers and t's with blasphemy and ciggerettes.

Since the former project's closure, I have produced hand stitching which has featured in music videos, print publications, album artwork as well as custom pieces for individual clients.


I am continuing to develop this practice.

My favourite things to stitch with: embroidery silks, UV wool and cotton wool.

Cheap, hard, quality labour xxx.
CV


Currently live in London, UK.
Born in Aberdeen, Scotland, and between Glastonbury, UK and Vancouver, Canada.
I have a collection of freckles on my leg shaped like the UK.

Education
Currently: Animation MA, Royal College of Art (Sept 2022 - August 2023).

Religion, Philosophy & Ethics BA (Hons), King's College, London (2014-2017).

Art Foundation Diploma, Bristol School of Art (2011-2012).



2022 - Present
Freelance Publicity Executive at Repeater Books.

Supporting Publisher and Head of Publicity with day to day publicity support, development of art and book events along with marketing graphics.






2020 - Present
Animation Director, Animator, Illustratror.
Commissions including Polydor, Trash Films and Music, Deadbeat Films, Virry VR.
2020 - Present
Private hand stitching commissions for artists, individuals or independent projects.
Commercial clients including stylist Amy Stephens, Triumph Underwear.
2020 - Present
Freelance Illustrator, clients including Alterist and Vitajunkie.
2019
Cycles Project, Roundtable, Held at Carlos/Ishikawa.
Interviewed four womxn (2 artists; Jemima Steheli, Lotte Andersen, 2 women of faith; Nabeela Shah, Avi Esther).
@Cycles.the.project
Cycles was conceived to explore womb pain and its' surrounding, often taboo, discourses. Cycles was a collective between myself, Isabella Utzinger, Tabitha Prizeman and Ailsa Tapping.
2019 - Present
Private Assistant for two legendary entrepreneurs.
2017-2019
Executive Assistant to Martine d'Anglejan-Chatillon, DAU Release: London, Paris & Berlin.
Right hand support the Executive Producer, Martine d'A-C (
mdac.work
) and Taber Coletti across personal and office administration, archival, artist liaison, research and project management.
Ethics drafting,
Producer, Listeners Project: Project management, research, concept and performance writer and trainer, ethics code drafting.
2015-2017
Co-Founder, Co-Designer, Pantsu & Pantsu.
Hand stitched panties and t's sold via e-site and pop-ups. Sales in UK, France & US. Shared responsibilities across all aspects of the brand with Lyza Henderson. (Lyza has now founded and directs her own jewellery brand, Loki. See
lokibylyza.com
).